Jungle King is played on 5 reels and has 50 paylines. There are nine regular symbols in this online slot including five playing card icons in different colors, a mask, a ship, a dinosaur, and a beautiful blonde girl. The scary-looking gorilla is the slot's wild icon. It delivers the highest prizes in this game and replaces regular symbols whenever it can help players finish winning combinations.
The silver gorilla coin is a mystery symbol that turns into a random symbol. Get three or more skyscrapers (Scatter icons) anywhere on the reels to activate a round of Free Spins with an increasing multiplier. Collect airplanes on the reels to increase the multiplier.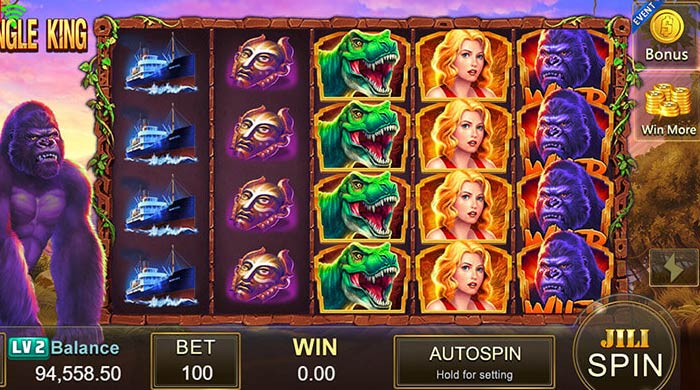 How To Play Jungle King Slot Machine
An original twist on the traditional 5 reel slot, Jungle King stands out from the crowd with an interesting animation of a huge gorilla next to the reels, jungle themed symbols on the reels, background sounds and drumming music. With lots of wilds, scatters and mysterious bonuses you'll have fun exploring the jungle with this one.
Starting from the first reel, and going from left to right, if any symbol appears 3 times in a row, the player wins.
Prize earned = Multiplier x (Player bet/50)
Only the payline with the highest score is paid out.
There are 50 paylines in total.
In the event of any malfunction that causes the outcome of a game to be unclear, that round is considered invalid.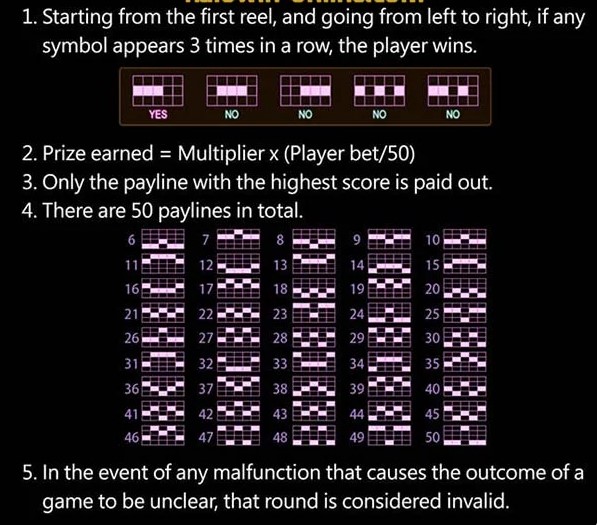 The player must understand which symbols are the most valuable. In Jungle King, in addition to the mysterious symbol and Scatter, the wild symbol of Gorilla is the most eye-catching overall. In addition to the highest odds, it can replace any symbol in the game.
Our team found that Jungle King is a game that is definitely worth trying. It not only provides movie lovers with an excellent gaming experience, but also gains support and attention from players in terms of bonuses of the game.
Payout
5 X 500
4 X 150
3 X 50
Counts as any other symbol in the game (except Scatter and Mystery Symbol).
Patterns
Odds
Patterns
Odds
Patterns
Odds
5 X 300
4 X 125
3 X 40
5 X 250
4 X 100
3 X 30
5 X 200
4 X 75
3 X 25
5 X 150
4 X 50
3 X 20
5 X 100
4 X 30
3 X 15
5 X 75
4 X 20
3 X 10
5 X 75
4 X 20
3 X 10
5 X 50
4 X 10
3 X 5
5 X 50
4 X 10
3 X 5
Big Win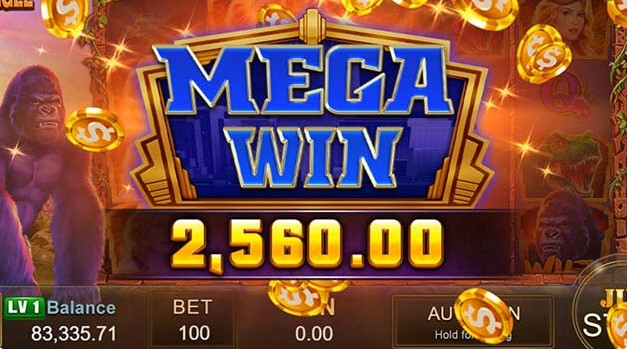 Reels, Paylines
he board of Jungle King is 5×4, with a total of 50 paylines, which is considered a standard design for slot machines. All winning points = odds X (player bet/50), and only pays the highest win for each line amount.
Mysterious Symbol
Mystery Symbols will appear in both normal games and free games.
Mystery Symbols flip into random symbols.
Mystery symbols do not have prize by themselves.
Scatter Symbol
At most one Scatter will appear in each round, so there will be up to 5. As long as there are 3 or more Scatters on the field, it will enter the free spins, but will not appear in the free spins.
free spins X1, the number of aircraft reaches the standard, the multiplier of the next stage +1.
free spins X2, the number of aircraft reaches the standard, the multiplier for the next stage +2.
free spin X3, the number of aircraft reaches the standard, the next stage multiplier +3.
Free Game – COllect Airplanes
Once you have collected 3 Scatters, you will enter the free spins. The player's goal is to make King Kong shoot down the plane.
A set of 8 free games. When King Kong attacks and airplane crashes, you will randomly get 1-3 airplane symbol.
Collect 3 airplane symbol to increase your multiplier and get an extra round of free game.
The current winning will increase by multiplying with the accumulated multipliers!
The starting multiplier and multiplier increases differ based on the number of Scatters obtained during the normal game!
Wild
The WILD symbol in the game, in addition to Scatter and mysterious symbols, can replace any symbol.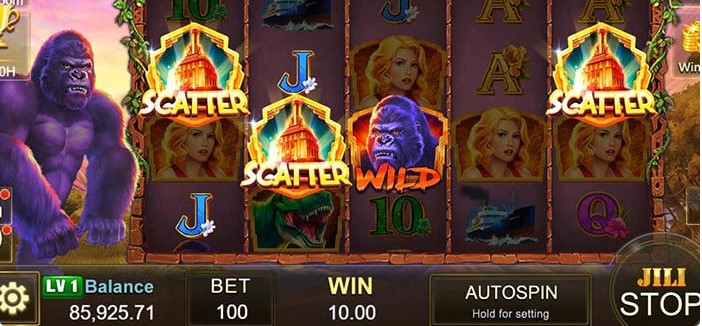 Jungle King Slot Machine Free Spins Bonus
It can be seen that JILI's design on Jungle King is very careful. Regardless of Jackpot, 2000 times jackpot, reel, and volatility, the balance is very good, which means that players do not need to make extreme bets and invest time. You can get great fun and profit from it.
Taking into account the features that are easy for all players to play, the bonus system of JILI slot machines has always been simple, and each game has its biggest feature. The biggest advantage of Jungle King is free spins. It has some impressive bonuses and gameplay.